Bricks Create Toolkit
FAQ - Frequently
Asked Questions
Whether you're working with bricks you've cloned or ones that you've created from scratch, you can easily add images and videos.
Create a new paragraph by clicking on the + icon.

In the new paragraph, click on the + icon to open the menu. Then, click on the corresponding icon for the item you would like to add. Hovering over the icon will provide a description.
In the Faculty Portal, navigate to Brick Management.
Access All Collections, which is the full Bricks repository.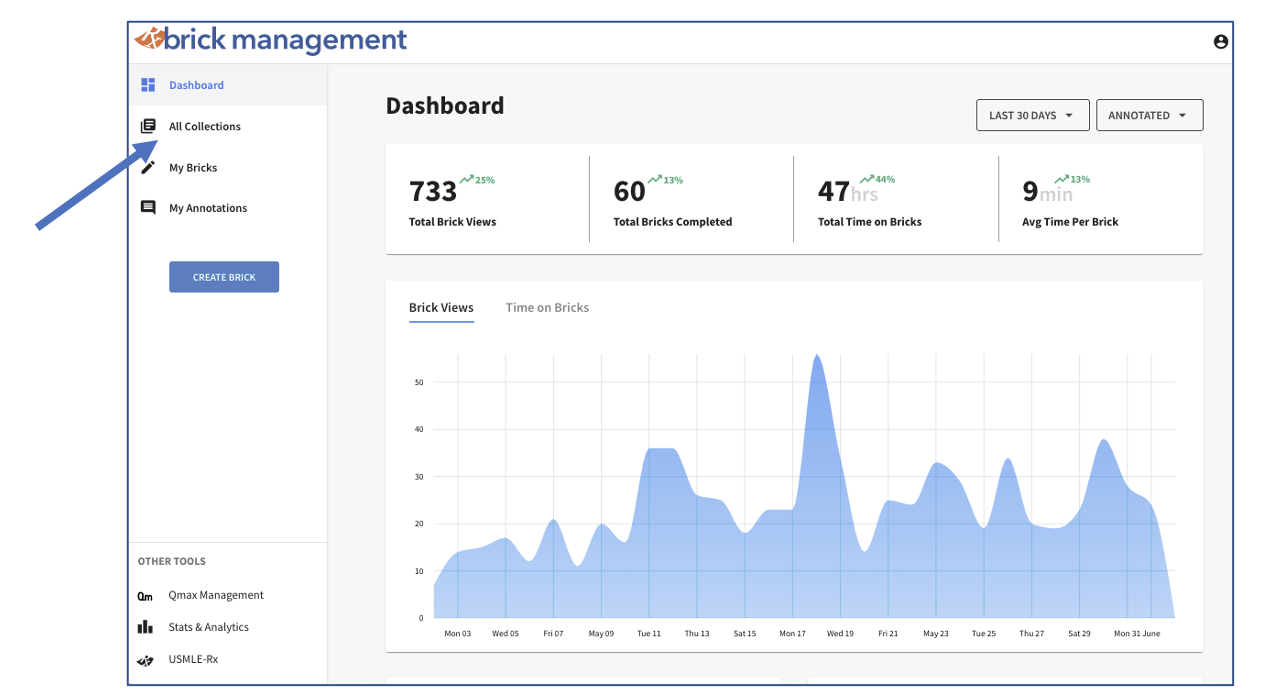 Once you have selected the brick you wish to clone, click on the icon that looks like diverging arrows.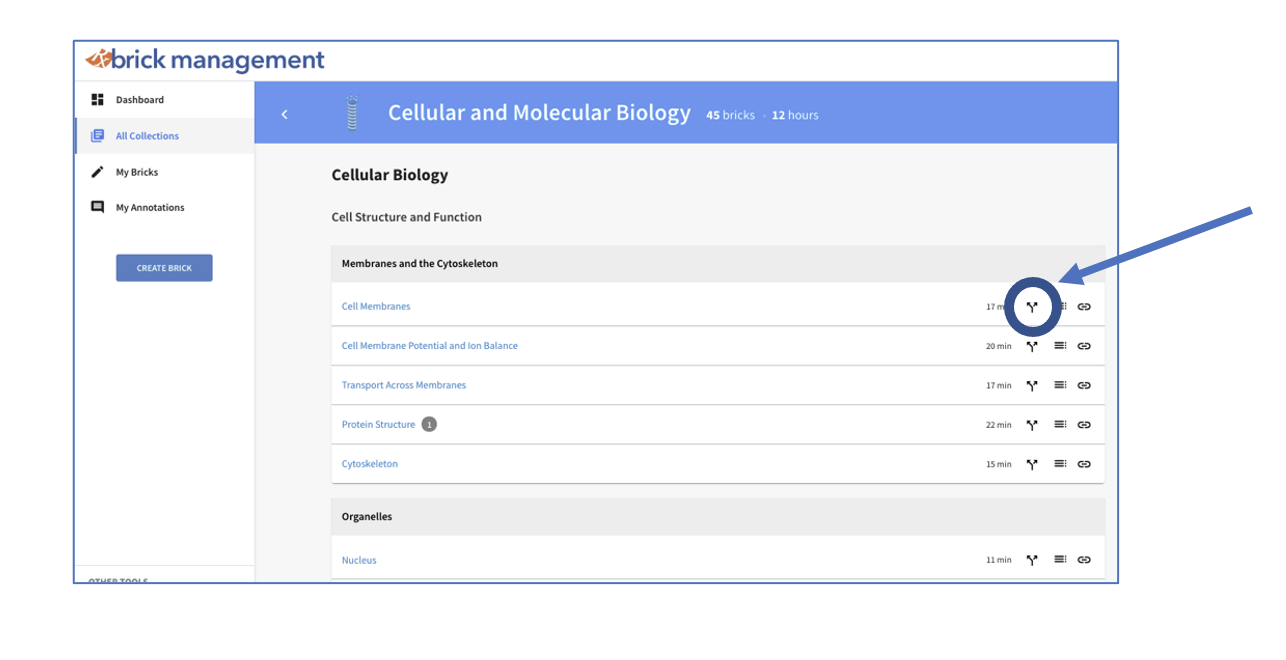 The cloned version will appear and you can begin modifying the brick.
In Brick Management, once you clone a brick or select Create Brick to create a brick from scratch and Publish it, you will get a pop-up window with a shareable URL (link) which can be shared anywhere.
You can also find this URL by going to Brick Management and clicking on My Bricks.

In My Bricks, there is a "…" menu next to each of your bricks. Click on the "…" menu to reveal a dropdown menu. Select the Copy Student Link. The URL will automatically be copied to your computer's clipboard and can be pasted wherever you would like.
In Brick Management, go to My Bricks.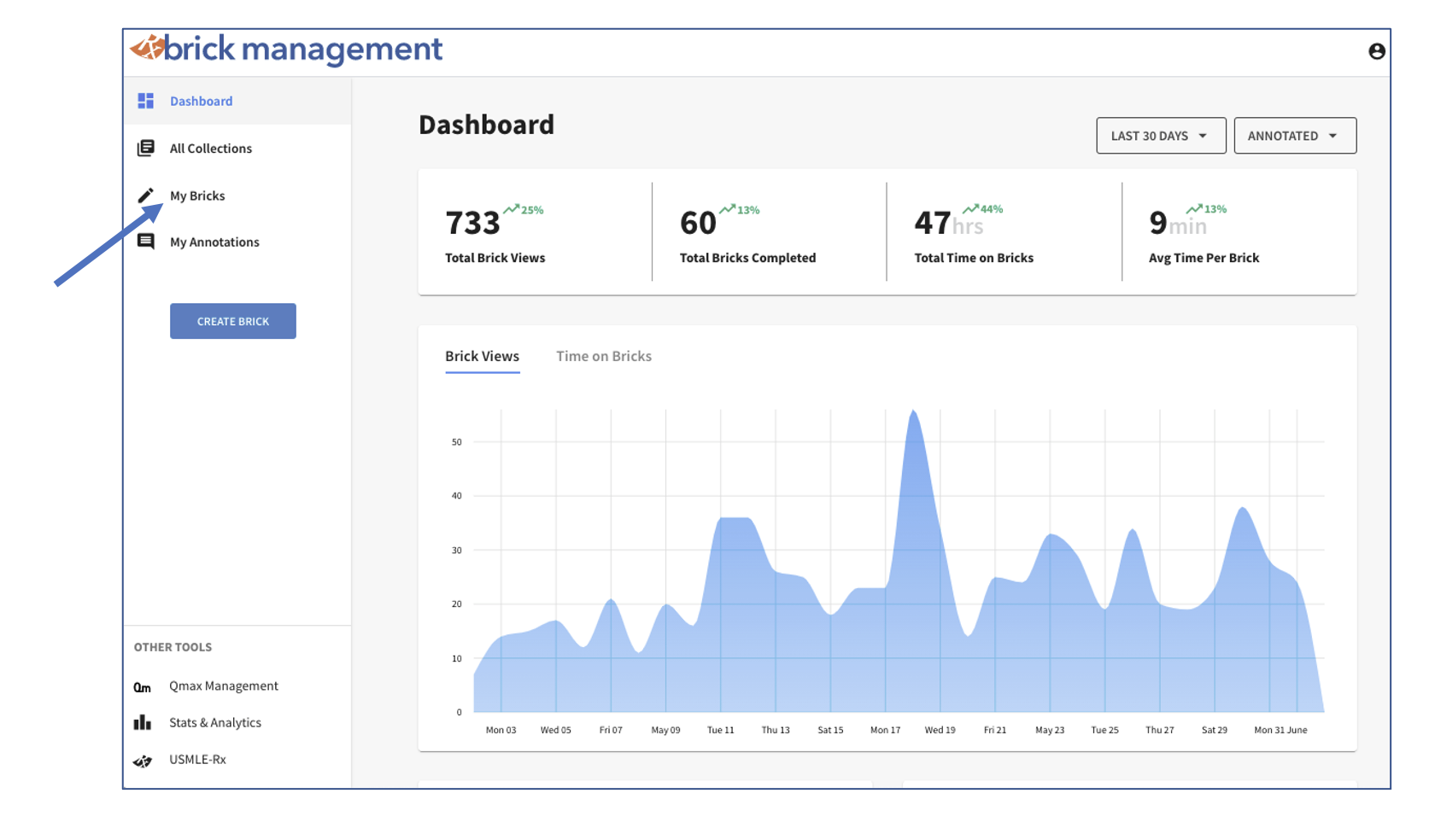 Bricks that you clone or create will appear under My Bricks.
Please note, that the bricks that you clone or create will only be visible to you in this space. They will not be visible to anyone else. If you wish to share a brick, you must share the URL.